The Best Service Experiences are Built with Klient
The #1 PSA
The Next-Generation PSA
Built 100% native on Salesforce, Klient PSA is designed with customers at the core, providing a way for project teams to work hand in hand with customers from sales through service delivery.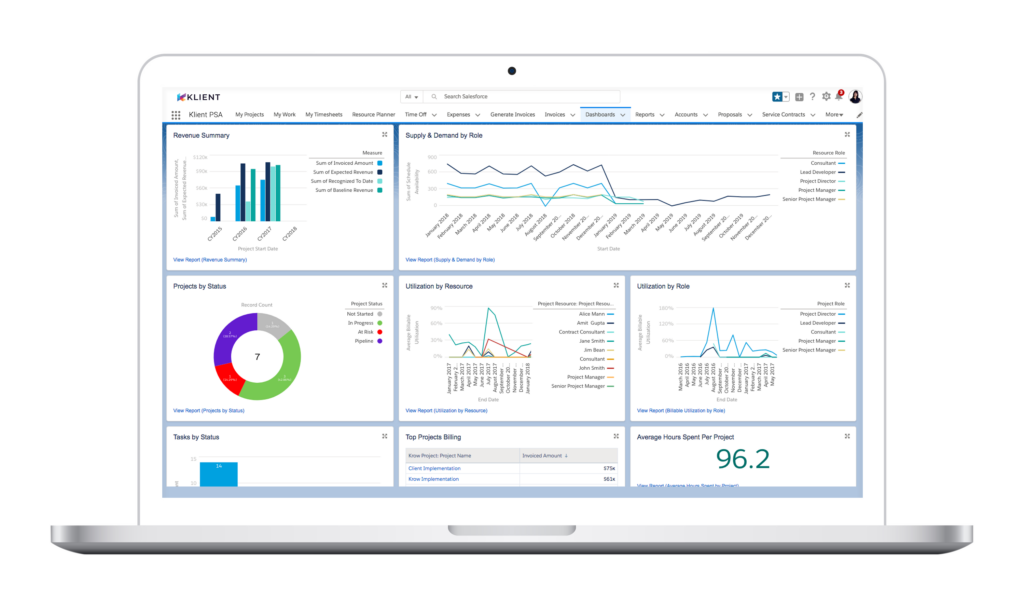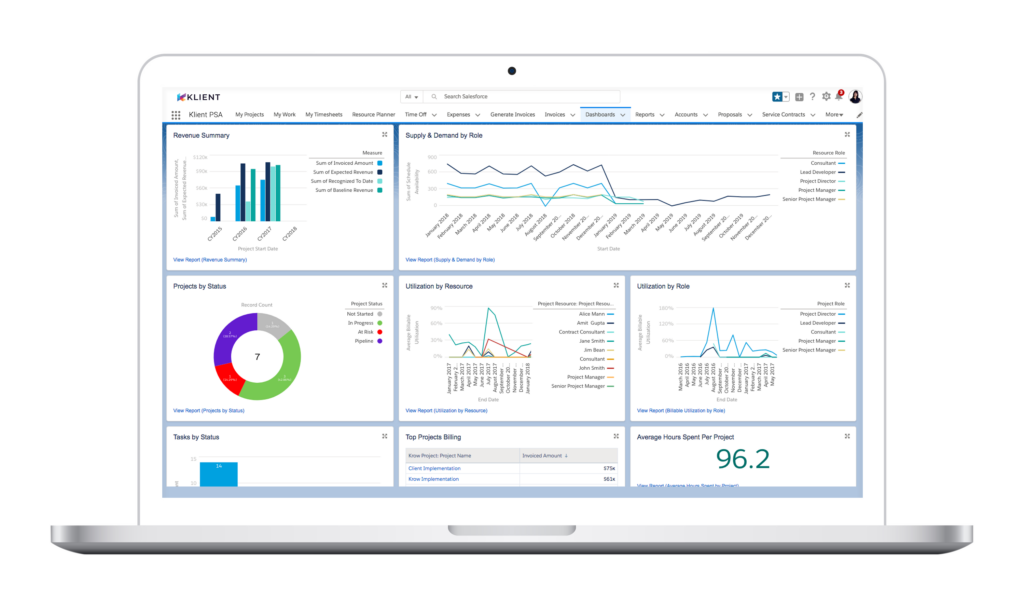 Managing the Entire
Professional Services Lifecycle on One Platform
Klient delivers a complete professional services automation suite from services proposals and CPQ, project management, collaboration, time & expense, to resource management, billing, and revenue recognition all on one platform.
Project Management
Manage projects from start to finish all in one place.  Create tasks, share files, enter time and milestones with drag-and-drop ease.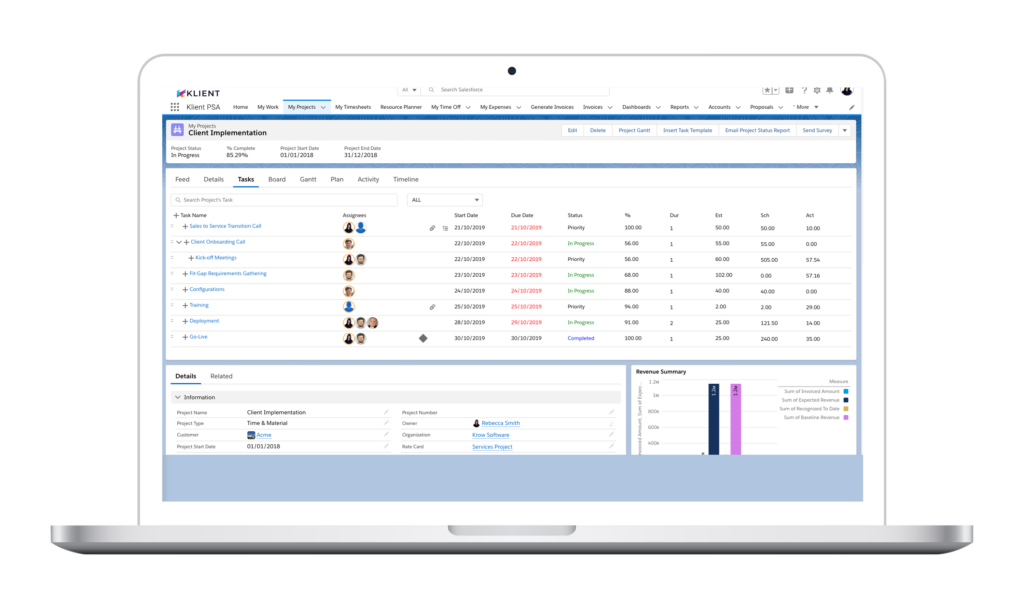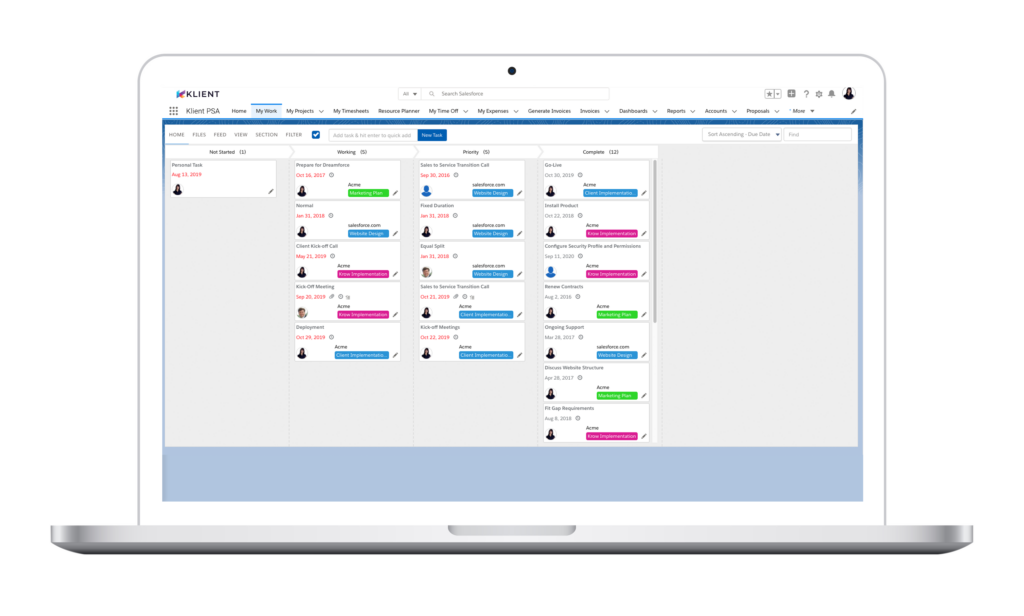 Team Collaboration
Manage Personal, Team, and Project tasks across the entire company. Manage tasks with drag-and-drop ease. Synchronize Salesforce tasks for complete visibility into all work.  
Time & Expense Management
Keep track of how time is spent on tasks and projects. Track billable or non-billable time, track cost and bill rates for accurate client billing.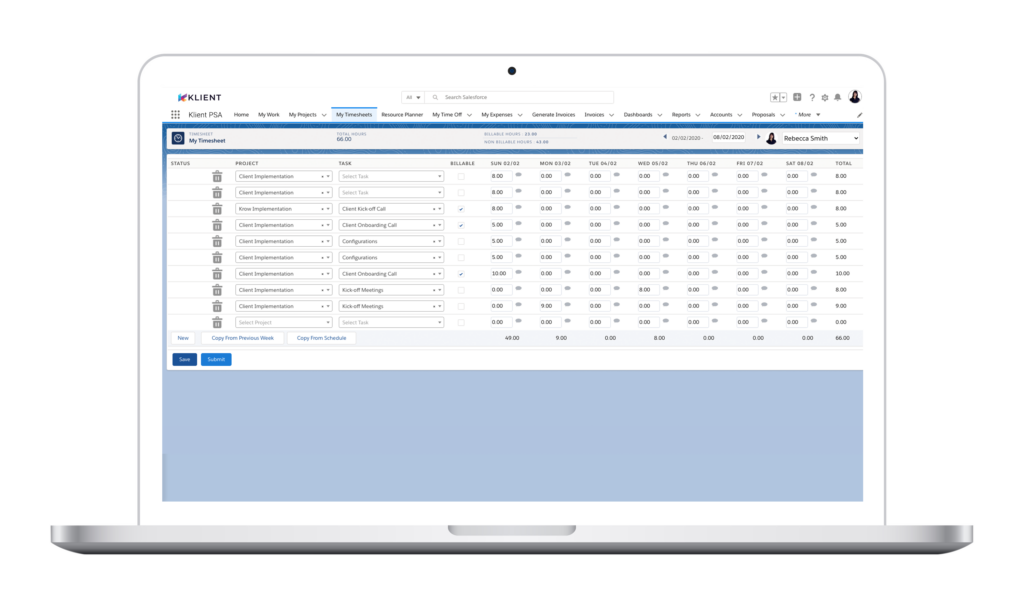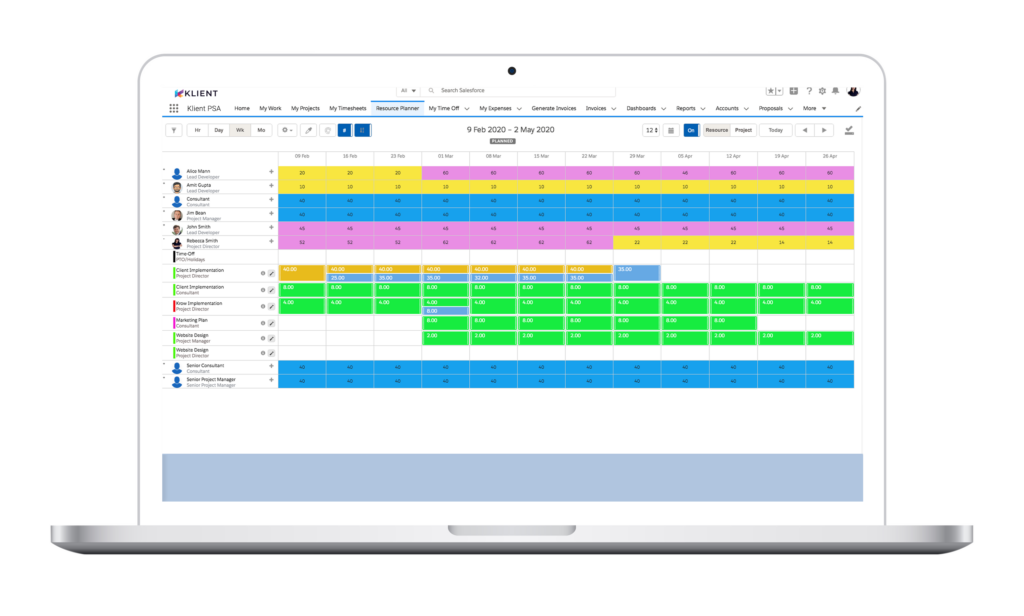 Resource Management
Plan & schedule your resources for optimal workload and utilization. Track resource scheduling issues at a glance and update resource schedules with a click of a button.
Project Accounting
Turn every project into a profit center with Project Billing & Revenue Recognition. Track rate cards, cost & bill rates, and create customizable client invoices in batch or on-demand.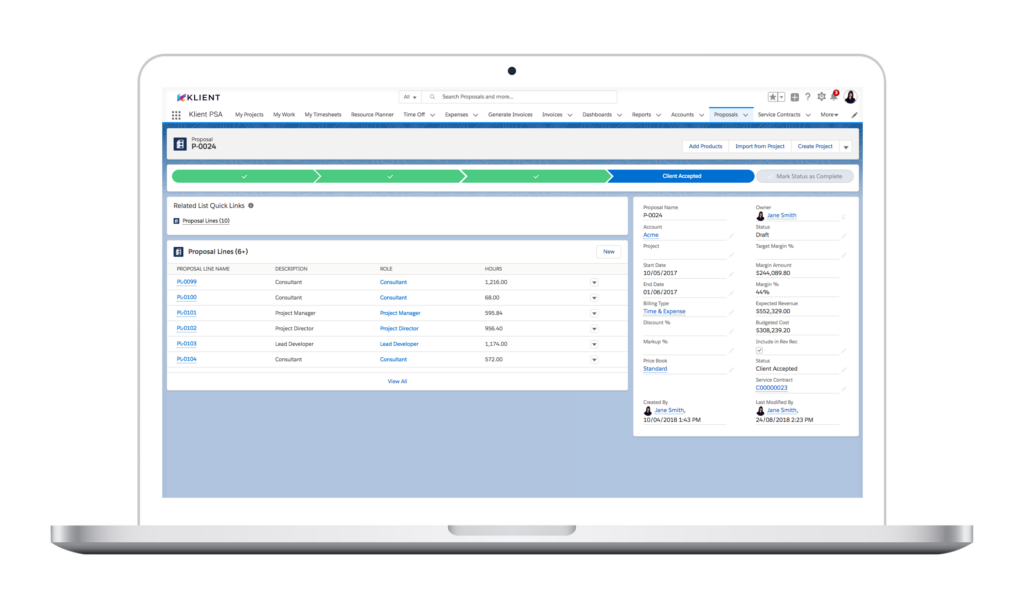 Services CPQ
Designed specifically for services organizations,  Klient delivers a complete Configure, Price, Quote solution including the ability to create services proposals, sync proposals with projects and sales opportunities, create branded quotes and statement or work.
Surveys
Create and deliver project and customer surveys including NPS, CSAT, or free-form surveys to analyze client feedback and sentiment, learn from project engagements, and help build long-term customer advocacy to increase retention and expanding selling.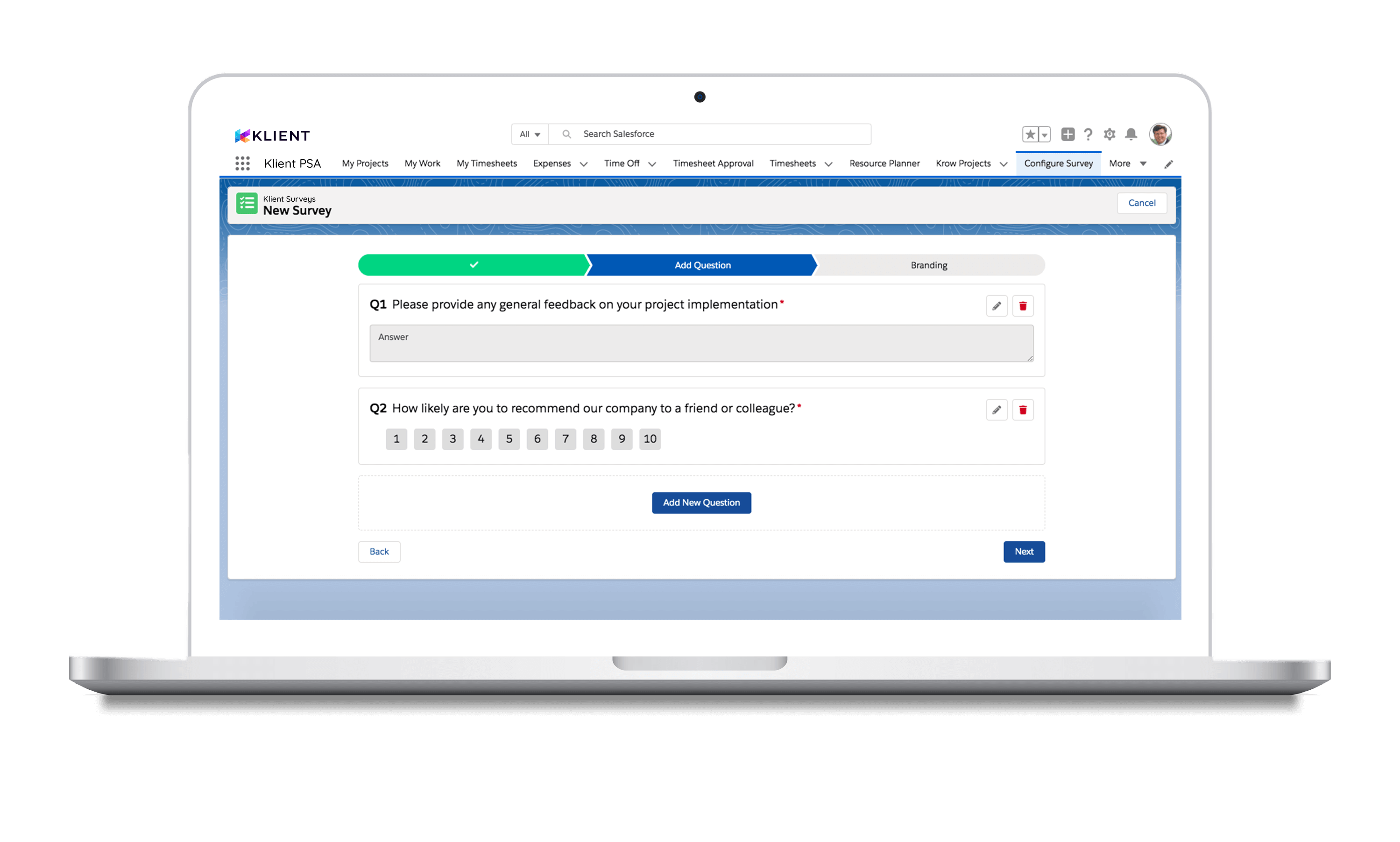 Customer & Partner Communities
Collaborate and engage directly with customers and partners for project success.  Share project status information,  work directly on projects and tasks, enable partner time & expense entry,  share client invoices and more.
Integrated with the
Solutions that Drive your Business
Deliver a seamless connection with the applications your project teams and business use every day.