7 Reasons To Run Your Services Business Natively on Salesforce
7 Reasons to Run Your Services Business Natively on Salesforce
Download the eBook to learn more.
In today's services world, project teams are under increasing revenue pressure and have to manage high demands from customers who have increasing expectations for fast project turn-around time and successful delivery. However, many projects fail because of things like poorly scoped projects, misaligned expectations between the company and the client, lack of transparency and communication with the client, and delays due to poor resource planning.
Many of these problems can arise when a company has the sales team working from Salesforce while the services team uses a separate project management system.
We at Krow Software have identified seven ways an organization could benefit from narrowing the gap between sales and services teams, by using PSA software built natively within Salesforce, rather than separate systems
Download the eBook today to learn more.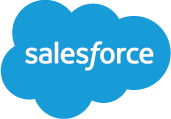 In this eBook:
7 Reasons to Run Your Services Business Natively on Salesforce describes the what and why of PSA built native on the Salesforce platform, and how it can better align your sales and services teams. Download now to: 
Explore 7 reasons you should switch to a PSA built native on Salesforce
Understand the components of a quality PSA system
Examine why managing sales and services on different platforms can cause problems
Analyze the power of PSA and CRM tools working together
And more…